Isyana (Nana to Indo peeps). 23. Taurean. Auckland, Aotearoa. Second year (starting July 2006) BA at UofA. Dip. Arts holder from UI. Naturally hot-tempered but she manages. Color-coordinated most of the time. Usually knows more than she lets on. Prefers writing to talking. Good books (she doesn't read what you call chicklit and teenlit), photography, graphic design, travels, the internet. Lives in her Giordano jeans and mostly pink-hued Polo tees. Went solo to her high school prom. More?


These random images of Auckland were taken by yours truly and each has appeared in full version on DA. As with the previous layouts, this one was coded and designed by me, best viewed on IE 5.0 or higher and 1024.768 resolution. Stealing is very strictly prohibited. Past layouts?


The Superficial
You Tube
Engrish
Paperdoll Heaven
Liquid Generation
The N
Wikipedia
Sinema Indonesia*
Lapanpuluhan*
Am I Annoying
NZ Girl
Ams
Wuri*
Fenina*
Angie
Emma
Vivian*=In Indonesian

Pitas
Diaryland
Halo Scan
My Shoutbox
Sign My Guestbook
<
?
kiwi blogs
#
>
More?

Guestbook?
Home?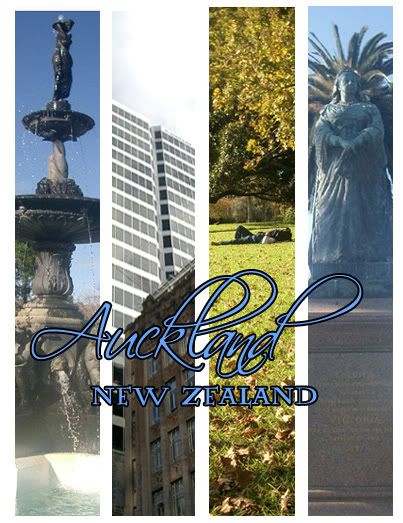 hm...
My feet have swollen and as a result none of the shoes in Metro and Sogo (well, I mean most of the ballerina shoes and peep-toed ones...sandals are such a turn off for me at the moment) come in my size (I'm wearing either 40 or 41). Aaaaarrrrggghhh no more cute and cheap Asian shoes pour moi!!!! Now I have to go to Western brand counters like Zara and Marks & Spencer for shoes...
Yea yea so your daughter finished high school at 16. She skipped grades. And now at 20 she's about to get her dentistry degree from the best university in Indonesia and lecturers praise her final project as 'being in the same level as postgrads'. To make a long story short, she's a genious. Uh-huh. I get it. How can I not get it, you've been telling me and everyone else your daughter this your daughter that since she and I were in diapers. With you talking of your daughter for years and years on end I wonder why you still have friends at all...

Listening to: Tension - Diao
Sunday, November 26, 2006, 09:14 a.m.
|

me getting philosophical part 1
You know...I used to get REALLY annoyed with people who put me down. But guess what, nowadays towards these peeps I feel more sorry than annoyed. I mean look at them...they feel sooo insecure they hurt you to feel better about themselves. They look at you as rivals, and people who are content with themselves won't see other people as rivals and therefore put them down.
If this thought had struck me earlier I wouldn't have wasted a great deal of energy on on bottled anger! LOL.

Listening to: Christina Aguilera - Hurt
Saturday, November 25, 2006, 10:57 a.m.
|

daaaa...
I'm supposed to be working on a new layout.
But I'm too lazy.
Can't be bothered.
Sigh.
And Jason Rose if you by any chance stumble upon this humble blog of mine: I miss you. Dearly dearly dearly! LOL. Find me on Myspace dude.

Listening to: nothing
Thursday, November 23, 2006, 07:55 p.m.
|

small talk
I'm currently loving my new hair, glasses (yes, it's Armani) and flawless skin. Won't post pictures as it will be a surprise for the guys in Land of The Long White Cloud.
My current fave item is Make-up Forever's liquid foundation. It's the best foundie ever! It covers your blemishes perfectly and makes your face shine. Try it!
Happy belated 72nd birthday to my gran! I'm glad you're lovin' the paua shell butterfly brooch I got you, and boy did we have a fun makan-makan...
My bro's decided to give Japan another shot. Yay. But that's his decision for the time being. He might change his mind again and continue packing. He's soo indecisive...and Caleb, if you think I'm indecisive meet my brother!
EDIT: HOLEY MOLEY!

You are 73% Taurus
You are 80% Aquarius
Listening to: nothing
Wednesday, November 22, 2006, 09:33 a.m.
|
quizzes
This is what happens when I have too much to blog about. I don't feel like writing it down, so I'll post quizzes instead.
You Are 80% Psychic
You are so very psychic.
But you already predicted that, didn't you?
You have "the gift" - and you use it daily to connect with others.
You're very tapped into the world around you...
Just make sure to use your powers for good!
You Are 72% Intuitive
You are a very intuitive person. And luckily, your intuition is normally right.
You're wise enough to know that relying on intuition alone can be dangerous.
When your intuition seems really off, you tend to ignore it - and look at the facts instead.


Tuesday, November 21, 2006, 09:03 p.m.
|