Isyana (Indo peeps call me Nana). 23. Taurean. Auckland, Aotearoa. Second year (starting July 2006) BA at UofA. Dip. Arts holder from UI. Good books (I don't read what you call chicklit and teenlit), photography, graphic design, travels, the internet. Living in my Giordano jeans and mostly pink-hued Polo tees. More?


Picture of Parson's, Choice Plaza, and ASB was taken by yours truly. As with the previous layouts, this one was coded and designed by me, best viewed on IE 5.0 or higher and 1024.768 resolution. Stealing is very strictly prohibited. Past layouts?


The Superficial
You Tube
Paperdoll Heaven
Wikipedia
Jane & Sarah
Sinema Indonesia*
Lapanpuluhan*
Am I Annoying
Adeline*
Ams
Fenina*
Angie
Emma*=In Indonesian

Pitas
Diaryland
Halo Scan
Tagboard Message Board
Sign My Guestbook
More?

Guestbook?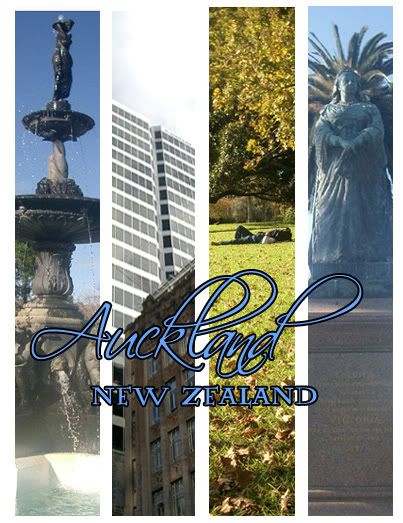 kate bush
To Tommy baby, if you somehow come across this blog:
I've got a confession to make. I DON'T like Kate Bush's Wuthering Heights. Well I do, but not as much as The Sensual World. But I like the woman still. Such a genious. BTW, does anyone notice how she sooo resembles Tori Amos? And both women are musically gifted, of course.
Here's the video of my only fave Kate Bush song, The Sensual World.

Isn't she so pretty? The fairy tale kind of pretty. And timeless too. Does the video say it was filmed in 1988? I think not! Listening to: nothing
Saturday, May 27, 2006, 05:30 p.m.
|

tom, isyana, leo
Have I ever told you about Leo? No? He, like Tom, is an AV library staff, and he's currently doing a master's in film-directing at my uni. This British bloke likes to make fun of me and Tom as if we're already a couple (amen) and actually he's pretty cool. He's blonde like Tom, but whereas Tom's artsy fartsy to the core, Leo cares about his appearance. His clothes are always matching and pressed, and he's well-built (dude plays soccer) too...but I'm just more drawn to Tom.
Oh, and actually Tom, Leo, and I have a thing in common. Leo and Tom did English Literature as a side major as undergrads, so each has a double degree, Tom in theatre and English Literature and Leo in FTVMS (Films, TV, and Media Studies) and English Literature. Me, as you know I major in English Literature and minor in FTVMS. Doesn't that make us a good trio? Sandwich, if you like.

Listening to: Hayley Westenra - Wuthering Heights
Friday, May 26, 2006, 10:30 p.m.
|

indo indo indo oi oi oi hidup indo yeehaw!
To fellow bleedin' heart Indos livin' it up to the fullest overseas yeah! Check this out yo...! The very cool awesome kick-ass Project Pop made this song for us! ADUH HUAAAA KANGEN INDOOOOO! PEMPEK PISGOR SERABI SIOMAY NASGOR TEKTEK PIM PIM 2 PS TA PI BANDUNG MACET INFOTAINMENT DST DST...
For those not in the know, the song's about Indos living and schooling overseas missing home, and I actually got the link from my bro.
On a totally irrelevant note, the sun was out again on Sunday I felt like taking a pic and texting Tom to come out and bask in the shine...But only did the former since I don't have his number (even if I did I wouldn't have texted him).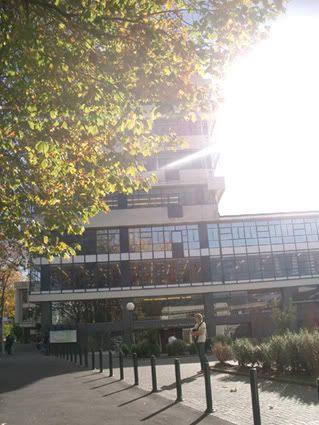 Listening to: Project Pop - Indovers
Thursday, May 25, 2006, 07:50 a.m.
|

tom and caleb. caleb and tom.
Heya! Guess what, Tom asked me out! LOL. Um...not really to be really honest. He's been rehearsing a play that he wrote and directs himself for the past couple of weeks (if I'm not mistaken), and today in the AV library he told me he and his actors only got three weeks to go before the performance. And...he asked me if I'd like to see them perform. You know my answer, right? He said he'd send me the invitation soon. I'm sooo freakin' happy! LOL. Lame, I know. But who the hell cares.
But why do I get this feeling that Tom and I will end up like me and Caleb? For one, Caleb and Tom are both Aquarians and both are weird...I haven't known Tom long enough but his weirdness is already on display. Well nevermind...I'll be careful this time.
And if you're curious Caleb and I are really no longer on speaking terms. We've officially said goodbye to each other. I actually kept his goodbye text for quite sometime but yesterday I finally deleted it. Pained me so.
Oh and...Caleb and Tom both live in Ponsonby. Maybe they know each other?

Listening to: Bjork - All is In Love
Wednesday, May 24, 2006, 12:22 a.m.
|

testing
Testing new layout...Not ready yet, as usual. Did I mention I'm not done with my essay either?

Listening to: Duncan James - Sooner or Later
Tuesday, May 23, 2006, 11:25 a.m.
|