Isyana (Nana to Indo peeps). 23. Taurean. Auckland, Aotearoa. Second year (starting July 2006) BA at UofA. Dip. Arts holder from UI. Naturally hot-tempered but she manages. Color-coordinated most of the time. Usually knows more than she lets on. Prefers writing to talking. Good books (she doesn't read what you call chicklit and teenlit), photography, graphic design, travels, the internet. Lives in her Giordano jeans and mostly pink-hued Polo tees. Went solo to her high school prom. More?


These random images of Auckland were taken by yours truly and each has appeared in full version on DA. As with the previous layouts, this one was coded and designed by me, best viewed on IE 5.0 or higher and 1024.768 resolution. Stealing is very strictly prohibited. Past layouts?


The Superficial
You Tube
Paperdoll Heaven
Liquid Generation
Wikipedia
Jane & Sarah
Sinema Indonesia*
Lapanpuluhan*
Am I Annoying
Adeline*
Ams
Wuri*
Fenina*
Angie
Emma*=In Indonesian

Pitas
Diaryland
Halo Scan
Tagboard Message Board
Sign My Guestbook
<
?
kiwi blogs
#
>
More?

Guestbook?
Home?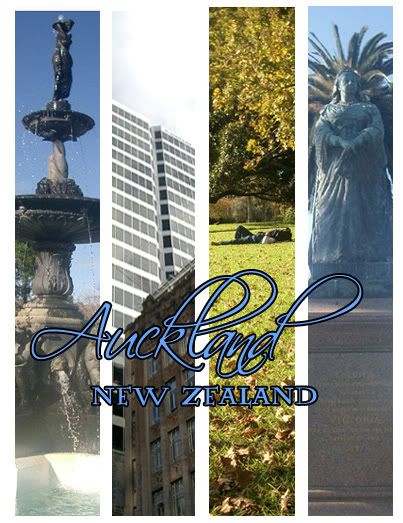 susah senang ini hidup...
Period, face breaking out real bad, almost broke, still sad about Leo, essays due pretty soon, haven't studied enough for tomorrow's Shakespeare test...Misery, thy name is Isyana.
Yes, I'm still sad about Leo. Usually, when I'm sad about a guy, it's because he breaks my heart. He thinks my heart is some stuffed animal from Toys R Us. But it's not the case with Leo. If you've been my blog reliously in the past three months, you see I seldom talk about him. I usually rave about his sidekick, Tom. Little did I realize that we've built a some kind of a bond...I guess I spent more time with Leo than with Tom. During the semester break, Tom was away in Wellington throughout the break and Leo was one of only two AV library staff who worked. Coincidentally, most of the time when I did come to the library Leo was on duty, and several times we were alone in the library (and possibly the whole faculty of arts building). So we got to learn more about one another. And yes, I've always been aware that Leo takes care of his appearance, is a good listener and talkative, and has a good sense of humor. Qualities I look for in a guy. But I've never gone beyond that because I was always busy with Tom.
Did I ever mention that Leo often acted like a 'link' between me and Tom? Like, two weeks ago when I told them both that guys who played hard to get turned me off, Leo said, 'Tom plays hard to get. Don't you Tom?' Tom and I were speechless, of course. LOL. And much earlier than that, Tom remarked that he couldn't recognize me because I wasn't wearing pink that day. I told him I was tired of pink. Leo, who was present, then said, 'Are you tired of pink, Tom?' He asked that to Tom only, despite the fact that another staff, Tim, was also present. Hahahaha...And last time we met, Leo told me to get his e-mail address off Tom. Three days later, I asked Tim for the e-mail address, assuming that all the library guys had it, but Tim told me that he didn't have it and Tom did. I wrote about this in one of the entries below, yes? Shit what is he on? LOL.
English 240 essay in progress. Current word count: 499. You know how long that took me? Just around five hours. And ideas just flocked as I typed. I have to write about 1100 words. Wow. It usually took me a week to finish a 1000-something word essay (or more if ideas were hard to come by), but now it seems an essay like that takes me only two or three days. Goodness I'm so proud of myself.

Listening to: nothing
Wednesday, August 16, 2006, 12:30 a.m.
|

leo leo leo leoooo
In the past few months, I've had a few farewells. This doesn't happen normally. But of all those farewells, the one with Leo is by far the saddest. He left today and I felt like crying my day away. On Friday, when we last met, he told me to get his e-mail address off Tom. And silly me, I thought all the AV library guys had his e-mail address, so today right after my English 220 tutorial I went to the library and asked Tim, who was on duty, for Leo's e-mail and...he told me to get it from Tom.
I've just googled Leo and look what I came up with...This Czech guy has worked with Leo in at least two of his flicks, so it's very likely that they're gonna colaborate again now that Leo's in Prague for a year. The website's also got clips of Leo's movie Sunday, which was an entry at The Wellington Fringle Film Festival back in July. Ok, here goes: clip 1 and clip 2. Enjoy!
Ok, gotta get back to work!

Listening to: Tarkan - Action
Monday, August 14, 2006, 10:59 p.m.
|

lazy update
Ok,ok...I don't know why I'm crazy about red bush tea lately.
Still sad about Leo's departure...
And here's my first paperdoll in ages!

I hate her hair. And I never watch Dr. Who.
I'm sooo bloody tired of my transparent Anna Sui glasses. When I got it in late 2004 I was really bored of my no-brainer black-rimmed glasses, which by that time I'd been wearing for 4+ years. And boredom leads to impulse, so I never really like my current designer specs. I'm soo getting a new pair in October. It will be Armani, hopefully, and it sure will resemble my no-brainer pair. I just won't touch that one anymore because the rim's now a bit defaced, thanks to sweat, tears, and age. It's a cheapo anyway.
Does anyone notice my current obsession with designer stuff and clothes of late? No? Good. Just remember that I'm still the good ole Ish/Nana who makes friends with people from all walks of life.
Hokay. Gotta get back to work.Listening to: Kaira Gong - My Island Home
Sunday, August 13, 2006, 11:18 a.m.
|

shit happens
Ok, ok. I normally don't do this. Two entries on the same day. But I just sooo really need to blog.
Guess what, I lost my Iriver again. Don't ask how I lost it, but it's important to note that when I lost my first Iriver, it took me about twenty minutes to realize I left it somewhere. This time it only took me five minutes, maybe less. So it was like, you look away and when you look back, poof, it vanishes into thin air. I've told mum about it and being the shamless old spoiled brat that I am I asked her to get me an Ipod from Singapore, and she said no. So yea. We'll see. Either I'll buy a new one of the same kind as the one I lost (whose price now is down to $140. When I bought it exactly five months ago it was $179), or I'll wait until I get paid or my monthly allowance comes through to get this.
Damn. I've just uploaded Tarkan's latest singles into the Iriver...*sobs* And I still don't understand why anyone would wanna steal it. It's battery-operated (and the lid's gone too), and it's full of really obscure songs in lingos that most of the population don't speak.
Omigod. Does anyone realize that I lost my first Iriver exactly in the third week of last semester? This is the third week of second semester. What a scary coincidence. What's gonna happen next? Me getting mugged again?
On a different note, I met Leo today on my way to the general library with my English 240 convenor and tutor Rose. He was on the way to AV library to bid the other AV library guys goodbye...for he's gonna stay in Prague for a year. I'm sad. No one's gonna go nosy on me anymore...And you know what, lately I've been having this strong feeling that I'll end up with Leo. That we'll wait for each other. But well, in the mean time I'll make the most of Tom or any guy that God throws at me...
Oh, and Leo's off to Prague to film a movie. One of his flicks, Sunday, was recently featured in The Wellington Fringe Film Festival.

Listening to: Tarkan - Touch
Friday, August 11, 2006, 06:01 p.m.
|