Isyana (Nana to Indo peeps). 23. Taurean. Auckland, Aotearoa. Second year (starting July 2006) BA at UofA. Dip. Arts holder from UI. Naturally hot-tempered but she manages. Color-coordinated most of the time. Usually knows more than she lets on. Prefers writing to talking. Good books (she doesn't read what you call chicklit and teenlit), photography, graphic design, travels, the internet. Lives in her Giordano jeans and mostly pink-hued Polo tees. Went solo to her high school prom. More?


These random images of Auckland were taken by yours truly and each has appeared in full version on DA. As with the previous layouts, this one was coded and designed by me, best viewed on IE 5.0 or higher and 1024.768 resolution. Stealing is very strictly prohibited. Past layouts?


The Superficial
You Tube
Paperdoll Heaven
Liquid Generation
Wikipedia
Jane & Sarah
Sinema Indonesia*
Lapanpuluhan*
Am I Annoying
Adeline*
Ams
Wuri*
Fenina*
Angie
Emma*=In Indonesian

Pitas
Diaryland
Halo Scan
Tagboard Message Board
Sign My Guestbook
<
?
kiwi blogs
#
>
More?

Guestbook?
Home?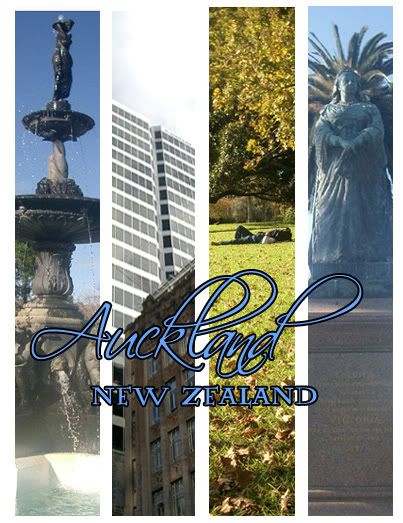 hari ceria...
Hey there folks. There's been a problem with my laptop, so I have yet to start working on the photolog. And even before the problem occured, the server with which I signed up for the photolog wouldn't send me my password although I'd sent an e-mail to its help desk twice. Hm...I'll probably put the pictures up on my spare Pitas site.
Hm...uneventful day...with the exception of a few little things that really made my day. Sorry guys, I don't feel like sharing them with you.
Aaaannnddd I've scored a job! A paid one!!! Woohoo! I've just been accepted as a student ambassador (at uni) and will be working on the courses and careers day, August 26. But there's only one problem...on the training day student ambassadors will sign contracts and of course the contracts will require my visa (NZ student visas allow 15-hour-per-week jobs) and IRD number. My visa's expired this August 31 and I'll have to wait for the August allowance to have it renewed because it costs $130 (as usual, I'm already running out of dosh). How long does visa-renewing take? And I haven't renewed my IRD number either. Oops. My bad. But both shouldn't take long, I suppose.
Oh and I got myself a Clueless DVD! Yea, the one starring Alicia Silverstone! Omigosh I just LUUURRRVVVEEEE the flick. Instantly fell in love with it when I first saw it at 13. AV library doesn't have it so I had to get one, but the one I got isn't the 10th anniversary edition. Apparently it's not available in Aucks as I got the DVD at Whitcoulls and at Borders you have to get it on special order.
Had my first English 240 lecture today. That's children's literature for those not in the know. So yea, I'll be dealing with stuff like Peter Rabbit, Tintin, and...Harry Potter. That's right. You heard me right. Harry freakin Potter. Omigosh, one of my pet peeves. But hey, at least that's better than coping with Medieval English...

Listening to: nothing!
Tuesday, July 18, 2006, 06:20 p.m.
|

the kesel entry
Apparently, for most people, being mature means bottling up your anger for as long as humanly possible. Smiling sweetly while deep inside you're trying with all your might to resist the urge to bitch-slap whoever it is that's getting on your nerves. Sorry folks, but I sooo don't wanna die of cancer. Yes, keeping your anger to yourself can cause cancer. Any cancer. Haven't you heard? And that's just one of the afterburns. Another is, of course, insanity...From now on, keep in mind that just because you're well past 18 doesn't mean you have to be together all the time.
Yes, I'm on PMS. Enough said.

Listening to: nothing
Sunday, July 16, 2006, 05:40 p.m.
|

blahblahblahblahs
Now I know why I failed English 107. My own fault. And no, I didn't need Catherine to point this out to me as she hasn't replied my e-mail.
Omigod Nadine...I've left the whole bitching on her broken English and the 'Indonesia is a beautiful city' thingie to other bloggers, but why is Mother Teresa her idol? Well maybe she genuinely idolizes the saintly Mother, but thing is that I used to watch beauty pageants on TV and most contestants idolized Mother Teresa and/or their mums. Oh gee...bless the mother in heaven, she's idolized by the finest-looking young women on earth! Not that I hate Mother Teresa, but she wouldn't be a typical beauty pageant idol if only the contestants had more to read than fashion magazines or tabloids.
On second thought, perhaps they do idolize people other than Mother Teresa, but they were told by the quarantine trainers they should take Mother Teresa as an idol because she represents their 'willingness to help others', something every beauty pageant contestant should possess. If that's the case then I can only shake my head in pity.
One of my dreams is to tell him that a certain song from Center Stage is stuck in my head and I don't know why...

Listening to: nothing
Saturday, July 15, 2006, 04:10 p.m.
|

worried
Your results:
You are Supergirl
| | | |
| --- | --- | --- |
| Supergirl | --- | 80% |
| Superman | --- | 75% |
| Hulk | --- | 70% |
| Green Lantern | --- | 60% |
| Spider-Man | --- | 55% |
| The Flash | --- | 55% |
| Robin | --- | 45% |
| Batman | --- | 40% |
| Wonder Woman | --- | 35% |
| Catwoman | --- | 35% |
| Iron Man | --- | 25% |

Lean, muscular and feminine.
Honest and a defender of the innocent.

Click here to take the Superhero Personality Test
Hahaha I watched Supergirl (1984 version, starring Helen Slater) only once, and it was on December 31 1993. My cousin, who's a huuugggeee Superman fan (he's seen Superman returns three times and collects Superman paraphernalia), has the DVD.
Bad news. I failed English 107. What the hell? So I got a C- for both assignment and test, but I never skipped a tutorial and I had good class participation, as always. And even a C- is a pass point, although the lowest. I'm soo confronting Catherine, my tutor. I've even been thinking of getting advocacy.
I'm worried. I'm enrolled in four papers for the coming semester, all stage two, one of which covers Shakespeare's tragedies. Shakespeare's like the chemistry of literature, and I'd rather not do it, but Shakespeare papers are compulsory...Let's all sing, 'I don't need to read Billy Shakespeare, meet Juliet or my Volio...'
But that's not my chief worry actually. I think this is like recurring fate, me enrolled in four papers last semester and passed three, and last year I was enrolled in three papers and passed two. What if the same thing happens again this semester? Listening to: Skye Sweetnam - Billy S
Thursday, July 13, 2006, 09:49 a.m.
|