Isyana (Indo peeps call me Nana). 23. Taurean. Auckland, Aotearoa. Second year (starting July 2006) BA at UofA. Dip. Arts holder from UI. Good books (I don't read what you call chicklit and teenlit), photography, graphic design, travels, the internet. Living in my Giordano jeans and mostly pink-hued Polo tees. More?


These random images of Auckland were taken by yours truly and each has appeared in full version on DA. As with the previous layouts, this one was coded and designed by me, best viewed on IE 5.0 or higher and 1024.768 resolution. Stealing is very strictly prohibited. Past layouts?


The Superficial
You Tube
Paperdoll Heaven
Liquid Generation
Wikipedia
Jane & Sarah
Sinema Indonesia*
Lapanpuluhan*
Am I Annoying
Adeline*
Ams
Wuri*
Fenina*
Angie
Emma*=In Indonesian

Pitas
Diaryland
Halo Scan
Tagboard Message Board
Sign My Guestbook
<
?
kiwi blogs
#
>
More?

Guestbook?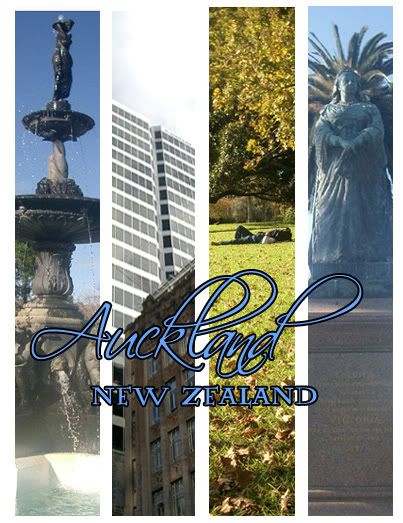 killing time
Just had my first exam, FTVMS 205, yesterday. I did it well...I guess. Well truth be told I screwed the first part.
Ispace's photography competition winners were supposedly announced yesterday. Why haven't I got an e-mail?
Alright, nothing more to say.

Image of the day:


Matching socks and sweater...

I've heard of her but I never know what movies/TV series she's appeared in...
EDIT: Remember when Caleb told me we weren't friends, merely 'friendly colleagues'? I can't believe it still affects me. Stupid as it was. No matter how many times I've told myself that it was just his way of telling me to bugger off.
Today when I was leaving the library, I said bye to Tom and he was busy collecting students' ID cards that he didn't notice me. So I shouted, 'Bye Tom! You didn't say bye back!' and he just gave me a waving hand. As soon as I was out of the library I felt weird as fuck. I was afraid he'd be like, 'What the heck does she think we are? We're not even mates.' Tom's case is only one of many. Nowadays it's only to Hanum and Irene (yep turned out I haven't lost her. We're going out tomorrow!) that I show my care and tell what I'm up to. And it's sickening.Listening to: Paris Hilton - Stars Are Blind
Saturday, June 10, 2006, 01:03 a.m.
|

sigh...
Come on. Swallow your pride and talk to me. I've swallowed mine and talked to you. It's your turn now.
I wanna go home...I wanna see if I'll miss you, and if I'll lose you after I get back.
Ams, I forgot that just six days ago I got hugs from this guy friend of mine, Bede. We hadn't seen each other in ages (I think since I got back from Indo) that when we met at Food Alley that Friday we hugged when we bumped into each other. When he'd just arrived and found me eating my cheese ramyun, when we met at the drink counter, and when I was about to leave. Hahahaha :)
Know what's in the news nowadays? Zac Hanson is getting married! Hahaha it's true! Can you believe this is the guy that, just nine years ago, was a hyperactive, gap-toothed kid? Hahaha :)

Listening to: Sugababes - Red Dress
Thursday, June 8, 2006, 09:13 a.m.
|

extreme homesickness
The realization has just dawned on me that I...


Have no life


Am good at running away from reality.


Am not over him yet.


Can't go back to Indo.

That's right. I can't friggin go back to Indo. Mum broke it today that Dad didn't want me to go home for some reason but she said she'd try to change his mind. Mum. I've never told her why I want to go home real bad this time as opposed to the last time when I was so reluctant. But you know how mothers are. I need a change. Three weeks in Indo would do me good. Auckland's cold, literally and metaphorically. I've lost Caleb, I've lost Naim (no no we didn't fight or argue, he just vanished into thin air), and I guess I'm on the verge of losing Irene too. Tom, I don't think we can be friends. He still hasn't moved further from those little hints of affection. And don't even get me started on my family. It's when I think of them I realize I took my life in Indo for granted.
Oh and...did you know the last time I had a hug? December 30 2005, at The Soekarno Hatta Airport when I was embarking on my journey back to Auckland. So sad.
Ok, c'est tout. Good night Auckland. Good night all you sleepless people. Listening to: Jackie Chan - September Storm
Wednesday, June 7, 2006, 12:02 a.m.
|