Isyana (Nana to Indo peeps). 23. Taurean. Auckland, Aotearoa. Second year (starting July 2006) BA at UofA. Dip. Arts holder from UI. Naturally hot-tempered but she manages. Color-coordinated most of the time. Usually knows more than she lets on. Prefers writing to talking. Good books (she doesn't read what you call chicklit and teenlit), photography, graphic design, travels, the internet. Lives in her Giordano jeans and mostly pink-hued Polo tees. Went solo to her high school prom. More?


These random images of Auckland were taken by yours truly and each has appeared in full version on DA. As with the previous layouts, this one was coded and designed by me, best viewed on IE 5.0 or higher and 1024.768 resolution. Stealing is very strictly prohibited. Past layouts?


The Superficial
You Tube
Paperdoll Heaven
Liquid Generation
The N
Wikipedia
Sinema Indonesia*
Lapanpuluhan*
Am I Annoying
NZ Girl
Ams
Wuri*
Fenina*
Angie
Emma
Vivian*=In Indonesian

Pitas
Diaryland
Halo Scan
Tagboard
Sign My Guestbook
<
?
kiwi blogs
#
>
More?

Guestbook?
Home?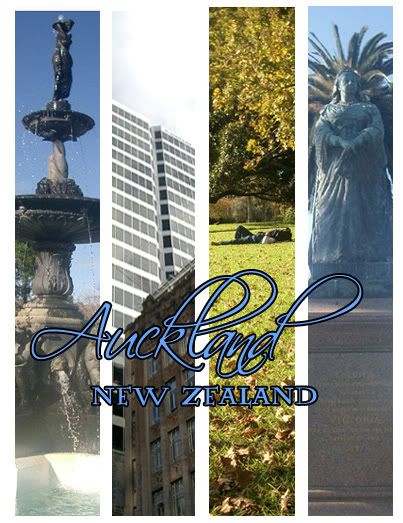 huh...
This will probably be my last paperdoll in NZ for 2006.
I wonder who his manager is. Whoever that person is, s/he has done a bloody good job.
Will write more later.Listening to: Lily Allen - Ldn
Sunday, November 5, 2006, 12:41 p.m.
|

first november 06 entry
Hey everyone. Happy November. Summer school enrolment is usually open this month. I'll enrol for sure, problem is I don't know what papers I'm gonna do yet.
My first ever Shakespeare exam was smooth-sailing...well kinda. It wasn't as hard as I thought it would be. And anyway, I've found Shakespeare really fun and some lines even stick to my head. So historical English isn't so scary after all. What's next baby? Shakespeare's comedies? Chaucer?
All the people in Indo!!! I'm home next week babies! Meet up meet up!
Hokay. Gotta get back to studying for my FTVMS 200 exam, which is on Friday. Sucks. Later alligator.
Oh and I almost forgot! My buddies Leo Woodhead (a.k.a Leo from the block AV library, the guy who moved to Prague) and Stallone Vaiaoga-Ioasa (he used to be my Tuakana mentor) have just won The 15 Minutes of Fame contest, for Best Director and Best Movie respectively! Yeepie yeeay! I'm sooo dang proud of you both! Way to go bros!

Listening to: Gregorian Chant - Smells Like Teen Spirit (hahaha that's right)
Wednesday, November 1, 2006, 08:16 p.m.
|

rants rants rants...all i wanna do is rant...part II
Forget about I wrote earlier. I was just brooding (again). And no, I won't blame the exams.
Happy 24th birthday to my cuz Reza! Hope you had a good one cuzzie and hope everyone had a fun Halloween! I saw my first Halloween parade last night...

Listening to: nothing
Tuesday, October 31, 2006, 11:37 p.m.
|

poppa
Hey there pop,

Mum says you're home a lot lately.
You know, I've been listening to a lot of Keiko Matsui of late. Yes I'm a fan of hers too. Remember when you were pissed off because your Full Moon and The Shrine CD was missing? It was with me. I was soo bewitched by the first song in the CD, Nighthawk's Dream, that I couldn't be bothered to return it to your shelf and MP3's were probably still in the works back then. Sorry.
I'm listening to Light Above The Trees at the moment, taken off Matsui's 1987 album A Drop of Water. Gosh dad, this is exactly the kind of songs that you used to play on the stereo when we had family outings, usually to Plaza Indonesia, Pondok Indah Mall, and the old Ratu Plaza (don't really like the new one)...We'd talk about anything and everything over the songs. Or were they Keiko Matsui songs? I was too little to appreciate sophisticated music back in the day...I miss those days poppa. When this memory comes to mind who would've thought you were away most of the time...
You see, I'm going home in eleven days. I can't wait. Let's put a Keiko Matsui CD on the stereo and go to Plaza Indonesia or a hotel restaurant for dinner and have a talk on the way. Pretend it's 1991 again ok dad? Except this time I won't tell you about a boy who picked on me, but a boy who asked me out...Your ever loving daughter,IsyanaListening to: Keiko Matsui - Light Above The Trees
Sunday, October 29, 2006, 08:01 p.m.
|

get down, get deeper and down, get down for saturday night
Exams, exams, exams. One down, three to go. The first was English 220, and guess what it wasn't as hard as I thought! And I finished all four essays...well, after I finished the last one I got back to the first one to finish it, but time was up when I was about to jot down the last couple of words! Ah well.
There's a party going on outside, but I opt to be a loser and hide in my room instead! Hahaha not really...I did have a talk with the Indonesian students, but I mostly talked to the landlord and lady. They're soo sweet! Oh, and this bash is thrown for my aunt, her boyfriend, her best mate, and the best mate's niece who have recently had birthdays! Hahaha...you should've seen the cake, it's massive! And before I shut myself I saw my aunt's ex hubby having a laugh with...her boyfriend. WTH were they talking about? About whether or not she's a good lay? Hahaha...But you know what's even weirder? His divorce with my auntie is yet to finalize!
I did take a picture of the table arrangement for the bash...The main course consists entirely of Indonesian food. The piccie's nothing really, but I'm proud of it for I chose the right lighting! Hahahaha...Clickety!
I'm seriously lovin' Jessica Simpson's A Public Affair. The six-year-old me would certainly have loved it too. It's reminiscent of the songs in my Dance Club Barbie casette.
The internet connection's been totally crap these past couple of days. I don't know what's going on with Xtra this time...

Listening to: nothing
Saturday, October 28, 2006, 09:18 p.m.
|