Isyana (Indo peeps call me Nana). 23. Taurean. Auckland, Aotearoa. Second year (starting July 2006) BA at UofA. Dip. Arts holder from UI. Good books (I don't read what you call chicklit and teenlit), photography, graphic design, travels, the internet. Living in my Giordano jeans and mostly pink-hued Polo tees. More?


These random images of Auckland were taken by yours truly and each has appeared in full version on DA. As with the previous layouts, this one was coded and designed by me, best viewed on IE 5.0 or higher and 1024.768 resolution. Stealing is very strictly prohibited. Past layouts?


The Superficial
You Tube
Paperdoll Heaven
Liquid Generation
Wikipedia
Jane & Sarah
Sinema Indonesia*
Lapanpuluhan*
Am I Annoying
Adeline*
Ams
Wuri*
Fenina*
Angie
Emma*=In Indonesian

Pitas
Diaryland
Halo Scan
Tagboard Message Board
Sign My Guestbook
<
?
kiwi blogs
#
>
More?

Guestbook?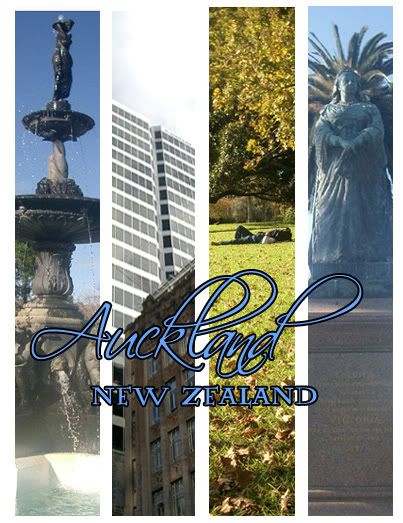 spatu
Maybe you remember that before my birthday I was confused about the present I wanted to give myself. I was considering that pink dress from Tango and that Christian Dior necklace. Well guess what I did buy myself a present but it was neither the necklace nor the dress. It was this.
Yes, the shoes. Ain't they cool? LOL. And I like the picture too, even though it's not good enough for DA.Listening to: Jewel - Again, again
Tuesday, June 6, 2006, 12:29 a.m.
|

stuff ngga penting
Omigod look! My senior at The UI (the three-year diploma) has just released a book! But it's a chicklit one, with the typical plot...You know, a successful career woman who's got it all but love. Nah, give me a Marvel comic anyday.
I've seen silent movies The Sheik and its sequel Son of The Sheik, starring Rudolph Valentino (scorching hot man...who unfortunately died even before my maternal grandpa was born). Overall both movies are showcases of old Hollywood ignorance, but I love the scores. They're new anyway, done just...I don't know, less than ten years ago? Apparently the movies originally had no scores or something. So yea, given the hot (dead) man Valentino and the beautiful music, the movies are my current guilty pleasure.
Speaking of silent flicks, did you know that I've enjoyed watching them ever since I was eleven? I don't know...when I watch a silent movie, I feel like I'm taken to a variety of worlds I never know and wish to know. Like, did my great great grandma have pretty ringlets a la Mary Pickford, like the girls in the movies? How did those people survive without commercial flights, TV's, phones, and color prints? That kind of thing.

Listening to: nothing
Monday, June 5, 2006, 01:29 a.m.
|

temper, temper
Today I went to Lynmall to have lunch and before I went to buy a meal I put my bag on my seat to sort of reserve it since I went on my own. I took my phone and wallet out of course. When I was back to the seat with my meal, my bag was gone, and the lady who sat next to my seat told me she gave the bag to a cleaner who then put it in the info centre. I told the lady and the said cleaner why I put my bag unattended, and then another cleaner walked me to the info centre, which turned out to be far from the foodcourt. Throughout the little incident I tried my best not to lose my temper, but I guess I had moderate success in it although I still had the decency of saying 'please' and 'thank you' to the ones involved. I complained a lot on the way to the info center and I actually kicked a high chair (the kind that people seat toddlers in) when I almost got back to my seat because it stood in my way. The chair ran across the floor and hit a table and only hours later was I relieved there was nobody at the table, otherwise I'd have been in deep trouble.
Yes folks, I'm basically hot-tempered. Funny how I've conned you (as well as myself sometimes) into believing I'm even-tempered so far. I don't even remember the last time I threw a mad tantrum...Before I turned 20, I guess? It wasn't until nowadays that I realized how 'even-tempered' I've been in the past few years that sometimes I wonder if it would feel good to break things or throw them along with punches and bites at people when I'm pissed. Hahaha me and my massive hissy fits...the very things my K-12 schools feared. Fellow students, teachers, cleaners, and even principals alike.
Hokay, on a cheerful note. I've just got back from watching Sione's Wedding, which is good. It's about four Samoan men-boys who are banned from their best mate Sione's wedding unless they bring dates so they won't wreck the wedding, like they did in every wedding they attended. That kinda reminded me of Caleb and Dafydd, a.k.a the male version of Orchid and I. When Caleb gets married one day, it's so likely that he'll have a Samoan ceremony since he's half Samoan and it's so likely as well that Dafydd will be his best man! Um...wait, maybe his brother Jared will be his best man?
On a more cheerful note, maybe I was daydreaming, maybe I was sleepwalking, but man do I love how Tom introduced me to this Biology/Films student called Tom (who's half Israeli) after AV library closed today. Tom (who I called Thomas out of mischief (for the first time) today) introduced me to the other Tom as 'Thomas' Isyana'. I KID YOU NOT! But of course, I pretended not to notice. We walked to Queen Street together, Tom on his way to a net cafe, Israeli Tom on his way to have dinner somewhere with his ex and me on my way to Imax. After we got to Aotea Centre we parted ways and I very much wanted to go with my Tom, but I didn't wanna repeat the mistakes I made with Caleb, so I ended up chatting with the other Tom for a bit until the two of us parted ways.

Listening to: nothing
Saturday, June 3, 2006, 11:00 p.m.
|

good marks good marks...
Good news! Very good news indeed! I've just got my FTVMS 205 essay back and guess what I got!!!! A sparkling, beautiful A!!!!!! My first ever at UofA! And yesterday I got my English 101 essay result too. A B. In all honesty I was a bit disappointed. I mean, Paul (my tutor) told me my essay was excellent and indeed there's no negative comment on my essay papers. But now I know why I don't get an A. Prepositional errors. Bah I gotta be sure to proofread my future essays ten times before handing them in...

Listening to: nothing
Friday, June 2, 2006, 09:58 p.m.
|

tom revealed
Omigod lookie...This is my Tommy...well that's an old picture anyway since bloke now sports shoulder-length hair and if you notice it's stated at the bottom of the page that his profile was last updated three years ago. He might not be under that management anymore. Oh well. But he's CUTE, no? LOL.
Oh and today in the library Tom asked me to press his ring finger with my broken ring finger (which hasn't healed). And I did, of course. Yea yea I know that's nothing but it made my day!
Happy June everyone! And happy 23rd birthday to Astri :) Many happy returns, girly!

Listening: nothing
Thursday, June 1, 2006, 12:20 a.m.
|