Isyana (Nana to Indo peeps). 23. Taurean. Auckland, Aotearoa. Second year (starting July 2006) BA at UofA. Dip. Arts holder from UI. Naturally hot-tempered but she manages. Color-coordinated most of the time. Usually knows more than she lets on. Prefers writing to talking. Good books (she doesn't read what you call chicklit and teenlit), photography, graphic design, travels, the internet. Lives in her Giordano jeans and mostly pink-hued Polo tees. Went solo to her high school prom. More?


These random images of Auckland were taken by yours truly and each has appeared in full version on DA. As with the previous layouts, this one was coded and designed by me, best viewed on IE 5.0 or higher and 1024.768 resolution. Stealing is very strictly prohibited. Past layouts?


The Superficial
You Tube
Paperdoll Heaven
Liquid Generation
The N
Wikipedia
Sinema Indonesia*
Lapanpuluhan*
Am I Annoying
NZ Girl
Ams
Aiko
Wuri*
Fenina*
Angie
Emma
Vivian*=In Indonesian

Pitas
Diaryland
Halo Scan
Tagboard Message Board
Sign My Guestbook
<
?
kiwi blogs
#
>
More?

Guestbook?
Home?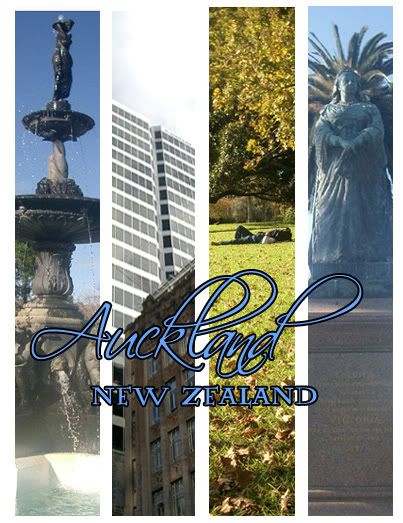 the full-fledged tom entry
Ohkay people...there's an interview with Tom in the latest Craccum (damn the website's never updated) on Titus and it's kinda crazy...Hahaha. Here's an excerpt.

Craccum:I hear there's some gender role reversal. Is this some risque post-modern treatment?
Tom:Ha! Not at all. I once saw the pre-rape scene performed by females and I was blown away by it. The female energy was great. There's also something hot about Goth lesbian rapists. And something great about this Roman family of strong powerful men, being toppled by a group of women. It's a war of genders.Um...call me too quick to judge, but I take it he likes girl-on-girl actions. Well there's not a wonder there. I mean, what man doesn't like such actions...But if my boyfriend/husband ever asked me to perform one, I'd say no way. The only lesbian tendency in me is my open acknowledgement that some girls are really pretty. I really can't picture myself licking some other girl just to please my partner. Eeeew.
I know I love actress Mira Sorvino, but I'm not that big a fan to get updated on what she's up to. Just recently I found out that her hubby Chris Backus is only 24 (Sorvino's 38), they've got two kids and been married for 2+ years. Hahaha yea I'm that late...Oh and Backus really is a dead ringer for Tom!

Yes Tom looks sooo much like that. But Tom's better-looking of course, with a dimple on either cheek. And his grin's wider too....*sigh*Listening to: nothing
Tuesday, October 3, 2006, 07:27 p.m.
|

yet another update
Happy October everyone! And this marks the first day of Daylight Saving...
Ok, here's news. I'm going home to Indo on November 9 with Singapore Airlines! Woo hoo! Bought the ticket with a too-good-to-be-true-but-it's-true-anyway discount price of $1408.31 including tax!!!! Yep, that's right. And I bought it exactly on the last day of the discount, but it wasn't mere luck as I heard about the discount from word of mouth long before but it took me forever to make up my mind and head to the Singapore Airlines office. The price is even cheaper than a coach ticket of Garuda Indonesia, which is $1462 including tax (price issued from the airline's office). Oh, and a little tip: if you wanna book a flight I suggest you go to the office of your chosen airline instead of a traveling agent. There not only will you get cheaper prices but you'll also get info on irrisistable discounts and/or special offers.
So yea, my home buddies, roll out the red carpet for me! Hahahahah...Your fave Chatty Cathy is hitting home real soon. Get ready to partay! LOL.
Everyone this is Tom's current project. I'm not sure whether I'll see it (I hate everything macabre), but I can't wait for the press coverage. LOL.

Listening to: nothing
Sunday, October 1, 2006, 11:19 a.m.
|

pleading
I'm sorry. You know I'm new to Auckland and I don't really have friends. I'm kind of lonely. That was a huge mistake I know, but you see I didn't mean any harm. I never mean any harm. You know I'm good, you've known me for quite some time. I like each of you genuinely, I enjoyed your company so much and that's why I came so often. I found friends in you. Please forgive me. Don't cast me out. I promise I'll keep my distance. Don't throw me out.
But they would have none of it.

Listening to: Fabrice Morvan - Roll
Thursday, September 28, 2006, 10:45 a.m.
|

blah blah blah blah...
Ok, I just don't feel like blogging lately. Just so you know what I've been up to...
I went to a mate's 21st birthday bash on Saturday and as soon as I walked in I got a TOTALLY CUTE (in fact he was the cutest in the party) Pinoy-American dude hooked. Hahahaha...In my first 15 minutes at the party we sat across from each other and each time our eyes met he said hi. Then he moved next to me and almost never left my side all through! And when my cab arrived he said, 'I can drive you home!' but I said, 'Haha thanks, but you don't have to...' Sweet, eh? Oh, and mind you, we were both sober. But thing is, he's, um, 19. My best mate Orchid reckons I urgently need to change my appearance a bit to attract guys my age or older.
Happy Ramadan to my Muslim brothers and sisters all over the world! The holy month started yesterday in NZ (but Sunday in Indo) and it was the first time ever I fasted FULL DAY without having a sahur. And I didn't even feel hungry until about 5.30 PM (exactly two hours before the fast-breaking time), just thirsty! Two words: go me! Hahahahah...I did eat sahur today though.
I'm presently studying King Lear for my weekly Shakespear test this Wednesday. I don't like King Lear. Too many dramatis personae and plots. However, the play holds a dear memory because back in 2001 my batch in college performed King Lear in our annual drama competition and we won first prize! It was the first time ever the English department won the competition - previously it was always the German department winning first prize and we won second - and the seniors threw a party for us! Hahahha...I wasn't in the cast though, but I helped with the transportation and food.

Listening to: nothing
Tuesday, September 26, 2006, 09:39 a.m.
|