quickie
Hey all!
Just dropping by to say yes I've made it to the international student info center! Woohoos! I'll be working there Wednesday 9 AM-12 PM and Thursday 12-3 PM, starting March 20!
Also, don't forget to mark March 19 on your calendar. The International Student Safety Expo will take place at Aotea Center on that day at 12-3 PM, and go to the Fire NZ stall where there will be pictures by the Photosoc guys exhibited! See you there!

Listening to: Nothing
Sunday, March 16, 2008, 01:58 p.m.
|

what happens when a cutie ages...
I can't sleep. So I resort to blogging. Anyway. Overcome by a sudden rush of childhood memories, I surfed the world wide web for the guy who played Kotaro Minami in Kamen Rider Black (or, if you grew up in Indonesia in the late 1980s, Ksatria Baja Hitam), Tetsuo Kurata. And, lo and behold, here's what I came up with.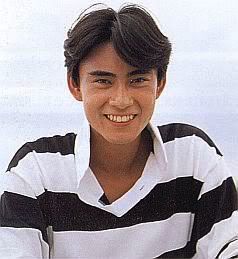 That's Mr. Kurata around the time that Kamen Rider Black aired on TV in Japan and many other countries in the world, circa 1988 when he was 20. Too cute!

Wot! Not a single trace of his boyish good looks remains! Here's the same guy in an interview in 2006 about his stint in the entertainment industry. Turning 40 in September, Tetsuo is now the owner of a steak house in Koto, Tokyo.Listening to: Tetsuo Kurata - Long, Long Ago, 20th Century
Monday, March 10, 2008, 02:34 a.m.
|

because a picture says a thousand words...
Hey guys! For those residing in Auckland, please please please keep March 19 free! There will be the International Student Safety Expo at Aotea Center at 12-3 PM (I think, will confirm with my 'boss' later), and there will be lots of free goodies, a karaoke booth, and a mini photography exhibition! Now, the photography exhibition will be held courtesy of The NZ Fire Service and Photosoc. What's the catch? The exhibition is my brainchild.
Ok, so back in November, I got involved in Fire NZ's international student ambassador scheme. There were about 10 of us international students from various universities in Auckland and our job is to think up a project (one project for each ambassador) that aims to communicate fire safety to society, in particular international students. I came up with this idea of Fire NZ and Photosoc joining forces to communicate fire safety through fancy shmancy photographs. The guys of both Fire NZ and Photosoc were enthusiastic about my idea, and we had three tours to fire stations and training grounds in Auckland for which we had to turn down many people that signed up and limit the space for only 20 people. If you check out the Photosoc website you can get a preview of some of the pictures to be exhibited by cruising through the forum. Don't expect to find my picture though, because it's meant to be a surprise.

Listening to: Nothing
Sunday, March 9, 2008, 04:49 p.m.
|

the long-awaited update
Ok guys, I'm really sorry I don't blog as frequently as I used to, blame my inner lazy bum. Got too many things going on presently, but I will keep this website up and running until...well...until I lose all my teeth. I don't want to disappoint you guys, my fans. You keep me going. Thanks for always being there for me, I love you, this award is for you.
Anyway.
I had a visitor from somewhere in USA not long ago, coming across this blog by the keywords of Dana Arslan. My mum's name. Auntie Candy is it you? Or is it Auntie Ira? I miss you guys, buy my Oriflame again please! What on earth were you doing, Googling my mum? Hahahahaha...Mama's good, still rocking socks as usual. Still taking whatever those bloody ulamas say as gospel.
Now. What I'm up to. Staying true to my Padang blood, I've been selling stuff on Trade Me. CD's, books, whatnot. Started selling them because I was broke (almost rust broke in fact), but now that I'm not broke anymore (at least for now...) I've become addicted to this means of getting instant cash. What's more, my stuff sell pretty quick too...Anyway, a while ago I absent-mindedly put one of my Ayumi Hamasaki CD's on sale on the website. It was one of her Ayu-Mix CD's I got in Japan (no idea how many Ayu-Mix albums the legendary Miss Hamasaki released, but I've got two, both I got in Sakuraland), and my heart leapt with joy as the CD attracted bids, but when the auction closed and the winner gave me his address and transferred the money I found it hard to part with that one CD...one of my all-time faves. I've been keeping the CD for a week since Peter (the auction winner) sent in the money (I told him uni's been really hectic...well that's just an excuse to keep the CD a little longer), and I promised him to send the CD now, no more tarrying. I'm listening to the disc at the moment. A farewell listen.
Here are pics of the said CD that I put on Trade Me.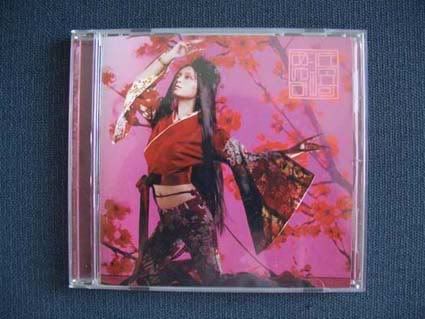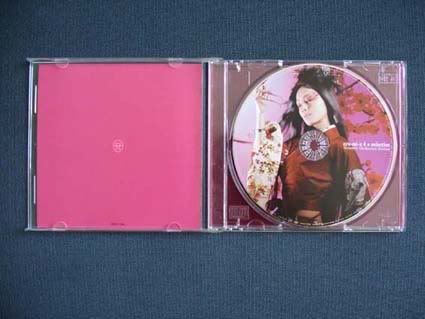 Listening to: Ayumi Hamasaki - Dearest (acoustic orchestra version)
Wednesday, March 5, 2008, 03:24 p.m.
|
?lt;/td>


19. 20. 21. 22. 23. 24. Grew up in Indonesia, currently resides in Auckland, New Zealand. UI alumna, a third year at AU doing a BA in English Literature and Films, next stop is either Yale or NUS. Into photography, world music, graphic design, and whatnot.
Stalk me:
Friendster/DA/Shvoong/Yuwie
More?


The picture was taken by yours truly in Northhead, Devonport, on April 21 2007 using a Nikon D70 belonging to The University of Auckland's Photography Society. As usual, the layout was coded by me and other images except the ones for fanlistings, cliques, and quizzes were created by me as well using Adobe Photoshop 7.0. Don't steal.







More?